8 Minutes to Space
Principia Space Diary
Activity 1.2
This creative writing exercise is accompanied by an audio writing prompt (via Zappar) of astronaut Richard Garriott describing how it feels to launch for the first time. Students are encouraged to write an emotive piece, encouraging personal expression and development of literacy skills.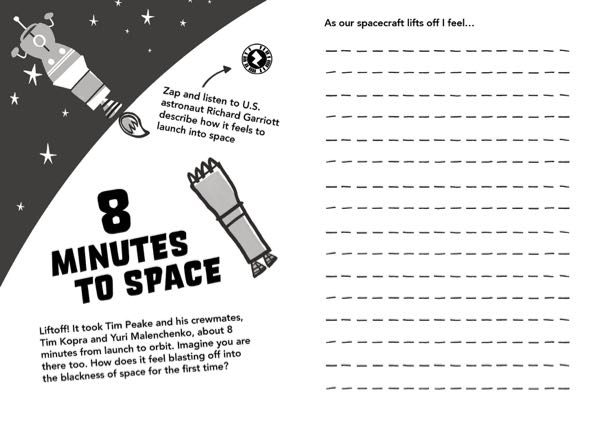 Video
More Activities
Imagining they are astronauts, students will write a newspaper article about their first day in space.
View Activity →
Write a postcard to the astronauts on the ISS and let them know you've made it back to Earth safely.
View Activity →
Return to Chapter:
Chapter One: Goodbye to Earth!